*This post may contain affiliate links. As an Amazon Associate we earn from qualifying purchases.
There are many rewarding jobs to look for in sports psychology. The growth of the sports industry has led to a high degree of specialization. The mental aspects of sports that influence performance is an increasingly important area of development in the sports industry. Known as sports psychology, this discipline offers many promising career paths. In fact, a sports psychologist is labeled as one of the hot careers in psychology by the American Psychological Association.
Sports psychology features three main career paths. First, applied sports psychologists focus on improving the on-field performance of athletes. Clinical sports psychologists concentrate on the mental aspects that affect athletes both in their professional and personal lives. The third career path involves extending the field of sports psychology through research and development. While these areas require extensive academic training and industry qualifications, sports psychology offers an amazing career for interested and motivated individuals.
What Do Sports Psychologists Do?
The quality of sporting activities is dependent on the work of sports psychologists behind the scenes. These experts assist teams and players in realizing their potential and performing at the highest level. A sports psychologist aims to give their clients a mental edge in their athletic performance.
Team dynamics and mental demands are sometimes the difference between winning and losing in sports. Coping strategies, communication skills, professional relationships, and thought patterns are all areas of on-field performance that sports psychology experts largely influence. Dysfunctional relationships prevent any group of athletes from realizing their potential. Star athletes often possess strong personalities which tend to clash when working together. The smooth functioning of groups of athletes is made possible through the hard work of sports psychologists.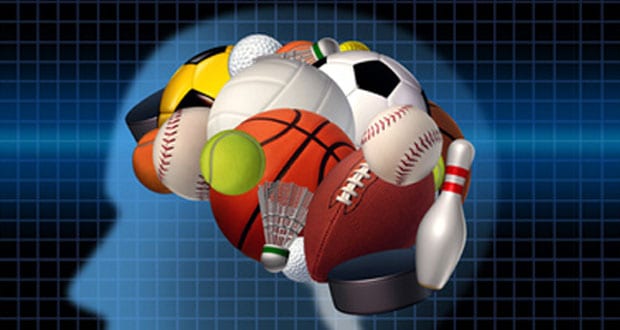 image source: teachpe.com
Specifically, experts in sports psychology perform many vital functions in contributing to excellence in sports performance. First, they provide psychological counseling services to athletes to promote exceptional performance in their chosen sport. Also, experts in sports psychology assess athletes to determine the influence of their mental state on on-field performance. Sports psychologists also diagnose and manage the mental strengths and weaknesses of athletes. This allows experts in sports psychology to equip athletes with visualization techniques that enhance their performance. And sports psychologists help athletes cope with on- and off-field pressure associated with their sport.
Their duties also extend to personal areas that may affect the athletes' professional performance. These include counseling athletes with mental disorders and problems. Sports psychologists also counsel athletes who have suffered injuries as they return to the action. Lastly, many sports psychologists actively look to apply new technologies and theories to enhance sporting performance. Or they research to grow the field of sports psychology.
The Growing Market in Sports Psychology
The sports industry is experiencing rapid growth globally. Global consumers can access sporting events through modern technologies including online streaming, mobile applications, and pay-per-view television. For example, in the United States, the sports industry (including ticket sales in professional sports and equipment purchases at local sporting stores) has been at estimated at $400 billion. And the sports industry is expected to grow for the foreseeable future.
Participation in professional sports has taken on a global appeal, with countries all over the world producing world-class athletes. As a result, the demand for specialized services is growing in every market. This offers unlimited potential for finding your niche to enhance sporting performance.
In today's world, there are unlimited financial resources available for improving athlete performance in sports. Globalization has expanded the viewership of sports and has increased the supply of athletes. These factors have created an incredible opportunity for experts to contribute to the quality of sports.
The demand for psychologists as a whole is predicted to increase by 12 percent. So this is a fantastic field to get into right now. The best part is that clinical psychologists and applied psychologists with advanced education are expected to see even higher growth rates. Clearly, this is a perfect market for combining sports and psychology to establish your career. And get paid well in the process.
How to Qualify for a Career in Sports Psychology
Like any profession, there are some steps that an aspiring sports psychologist needs to complete before applying for their dream job. Let's be upfront: You will have to complete your doctoral degree before making inroads as a sports psychologist. Also, you will need to become licensed, and in some cases, certified. This section discusses these steps in detail.
Complete your bachelor's degree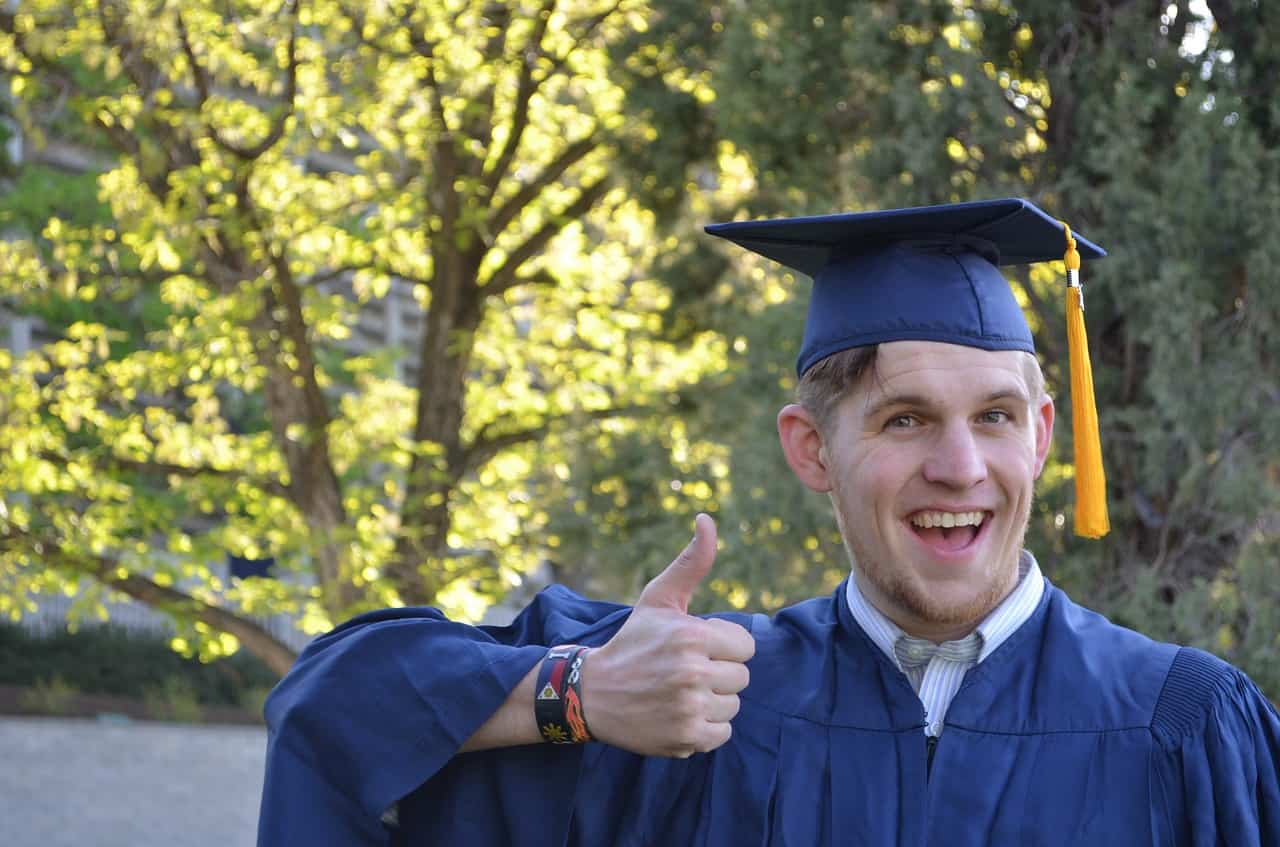 Many colleges and universities do not yet have a sports psychology program (though these programs have been growing fast). This means that many would-be sports psychologists start with an undergraduate degree in psychology or a more sports-related specialization such as kinesiology or exercise science.
Complete your Master's and PhD
Of course, the next step in your journey brings you to your Master's degree. Options here include sports psychology or possibly a psychology degree with a concentration in sports psychology. Once you have completed this degree, the final stop in your academic journey is your PsyD or Ph.D. This degree will most likely feature a focus in sports psychology. Note that it may be beneficial to check out various schools, as some offer doctorate degrees to students with only a bachelor's degree (this is rare, however) or joint Master's and Ph.D. programs.
Obtain your license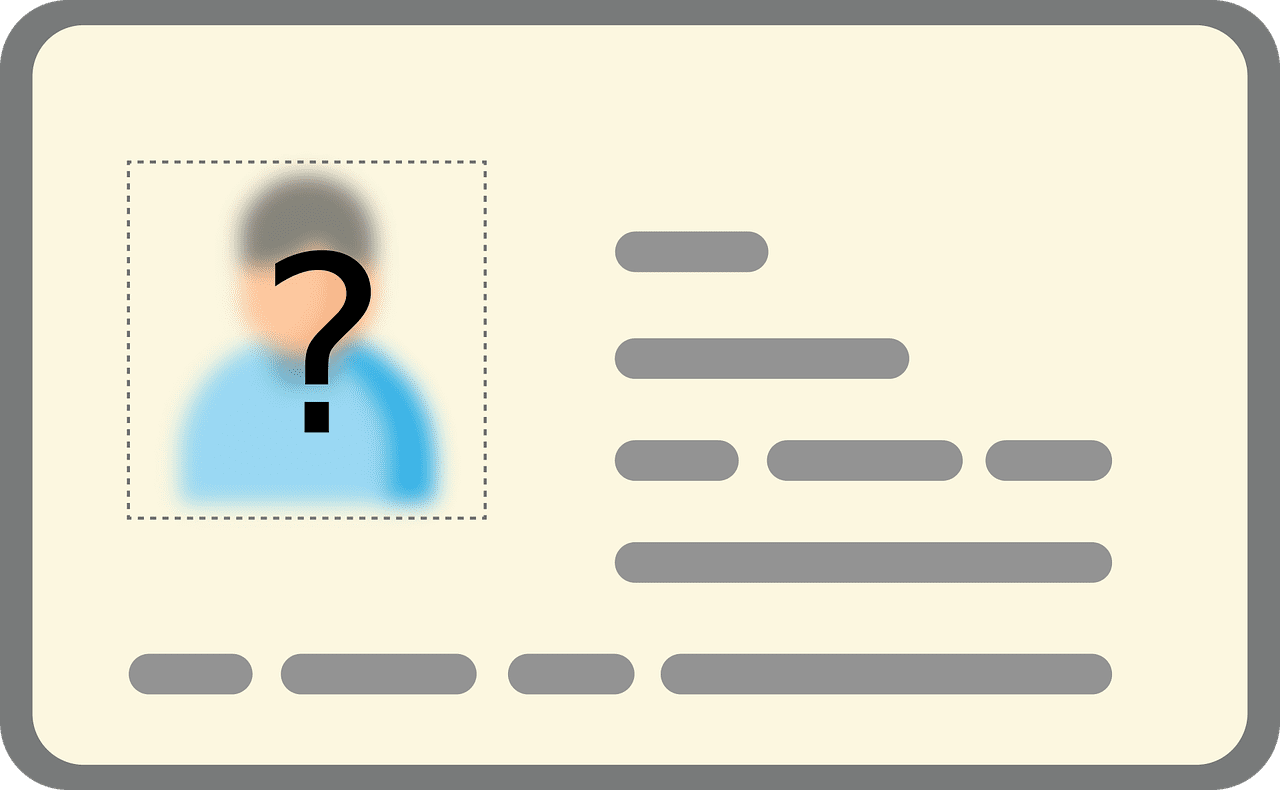 Licensing requirements differ across jurisdictions. However, generally in the United States, you will need to have completed your Ph.D., have several years of work experience, and achieved a passing score on the Examination for Professional Practice in Psychology (EPPP).
Get certified
Certification further demonstrates an individual's knowledge in the field. While certification is not required to become a licensed clinical sports psychologist, it can greatly improve your marketability and standing. In the United States, certification can be obtained through the Association for Applied Sports Psychology (AASP) or the American Board of Sports Psychology (ABSP).
Types of Careers in Sports Psychology
There are three potential career paths in sports psychology. First, clinical sports psychology deals with mental training and psychotherapy to address issues with clients regarding mental health issues. Typical examples include assisting athletes with bouts of depression or working with athletes on effectively managing pressure and stress associated with their chosen sport.
Second, academic sports psychology involves teaching and researching sports psychology at universities and colleges and other academic institutions. These three fields offer ample opportunity for aspiring sports psychologists to find a rewarding and satisfying career.
Lastly, applied sports psychology aims to improve athletic performance. This area encompasses working closely with coaches, trainers, and athletes to maximize the on-field performance of both athletes and teams.
We will now examine each of these three career paths in greater detail.
Clinical sports psychology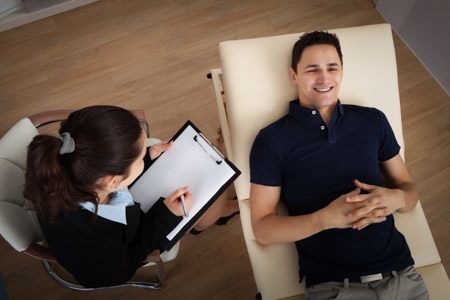 image source: allpsychologyschools.com
People often mistakenly assume that sports psychology is limited to assisting athletes with their sports performance. It is true that this encompasses much of what sports psychologists do. However, there exist many avenues for sports psychologists to work in clinical settings as well.
Generally, clinical sports psychology involves applying mental health strategies with the intervention techniques of psychotherapy to assist clients in dealing with numerous psychological problems such as substance abuse, depression, and eating disorders.
Many sports psychologists interested in clinical mental health establish their own practice. However, there is also the abundant opportunity of becoming a mental health consultant who works with counseling centers, sports medicine clinics, hospital departments, or sports organizations.
Clinical sports psychologist
These professionals work with athletes in dealing with mental health problems that can result from the stress associated with engaging in such high levels of competition in their sport. Examples of these problems include depression, eating disorders, and performance anxiety. Clinical sports psychologists treat athletes using cognitive therapy as well as various other therapeutic tools. A clinical sports psychologist can help athletes enhance their motivation, find methods to enhance their on-field performance further, and manage stress in their personal lives.
Sports rehabilitation therapist
When athletes suffer injuries, a team of professional assist in the recovery process. Among these specialists, a sports rehabilitation specialist will help the athlete with the psychological aspect of recovery. Often, the mental challenges can seem more difficult than the physical injuries suffered. Such examples of mental challenges which a sports rehabilitation therapist will regularly deal with include frustration at the recovery process as well as depression.
Sports psychology in academic settings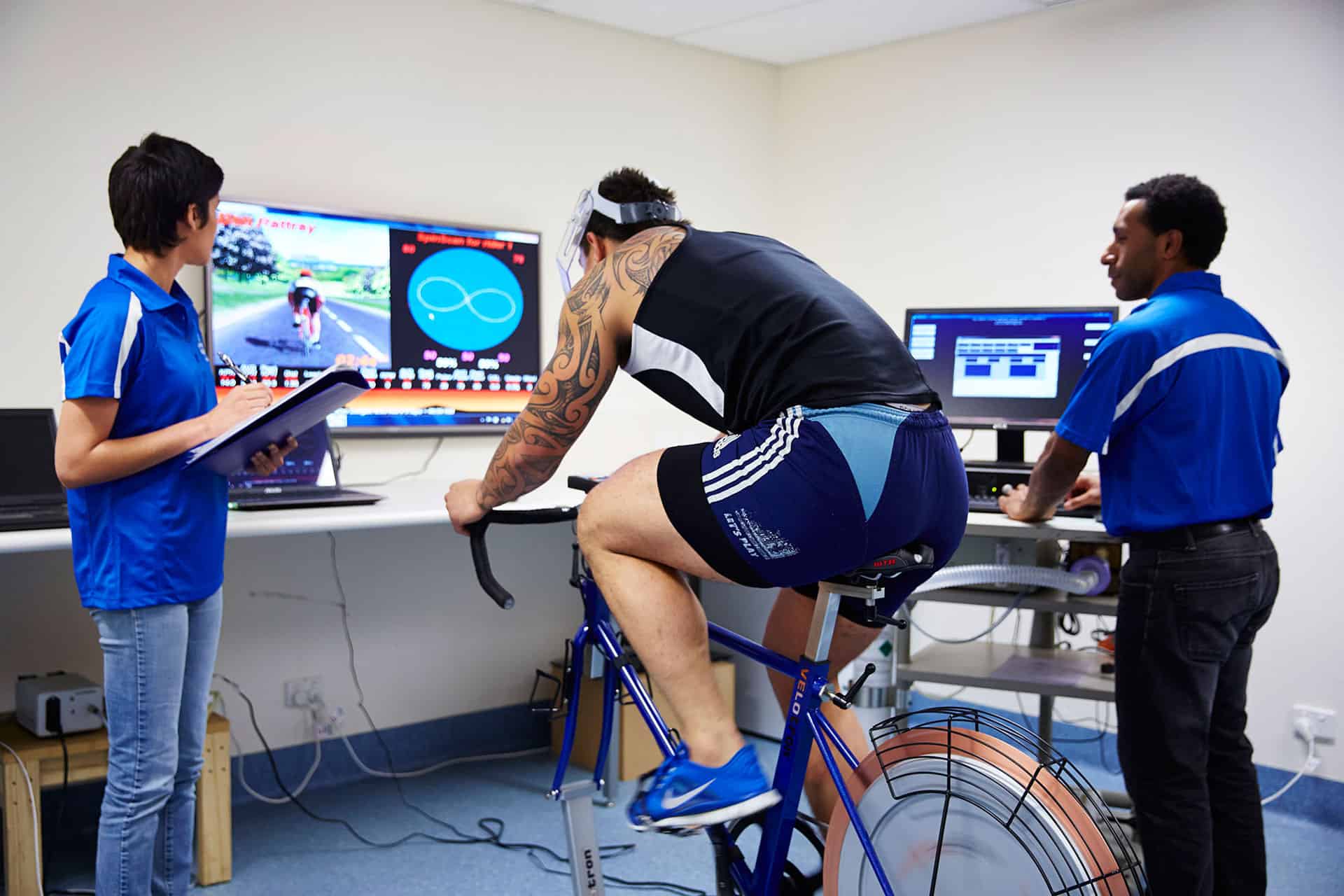 image source: canberra.edu.au
Once you have completed your doctorate in sports psychology, you have the option of joining the psychology department at colleges and universities. Sports psychology is a growing academic area of study at colleges and universities. Therefore, it is possible to find a college or university job with the ability to actively contribute to the development of the field of sports psychology. Here you will be able to shape the minds of aspiring sports psychologists.
Also, academic positions involve researching the advancement of the profession. Sports psychologists study many exciting areas of scientific research including motivation, visualization, sports injury rehabilitation, performance enhancement, positive thinking, confidence, peak performance, concentration, goal setting, leadership, momentum, and interpersonal relationships in sports.
Sports research specialist
These jobs are available in research laboratories as part of an academic team or researchers or in private laboratories focusing on one specific area of sports research. Job duties include conducting experiments concerning human behavior, motivation, and performance in an athletic context.
Sports psychology professor
Sports psychologists may opt to teach the fundamentals of the discipline to the next generation of sports psychologists at colleges and universities. These jobs may include working as an assistant coach for the university team as well as lecturing in the classroom.
Guidance counselor
Another possible area for a rewarding and satisfying job lies as a guidance counselor at the elementary, high school, or university level. Typical job duties may include enhancing the self-esteem of students and providing health and fitness tips when required.
Applied sports psychology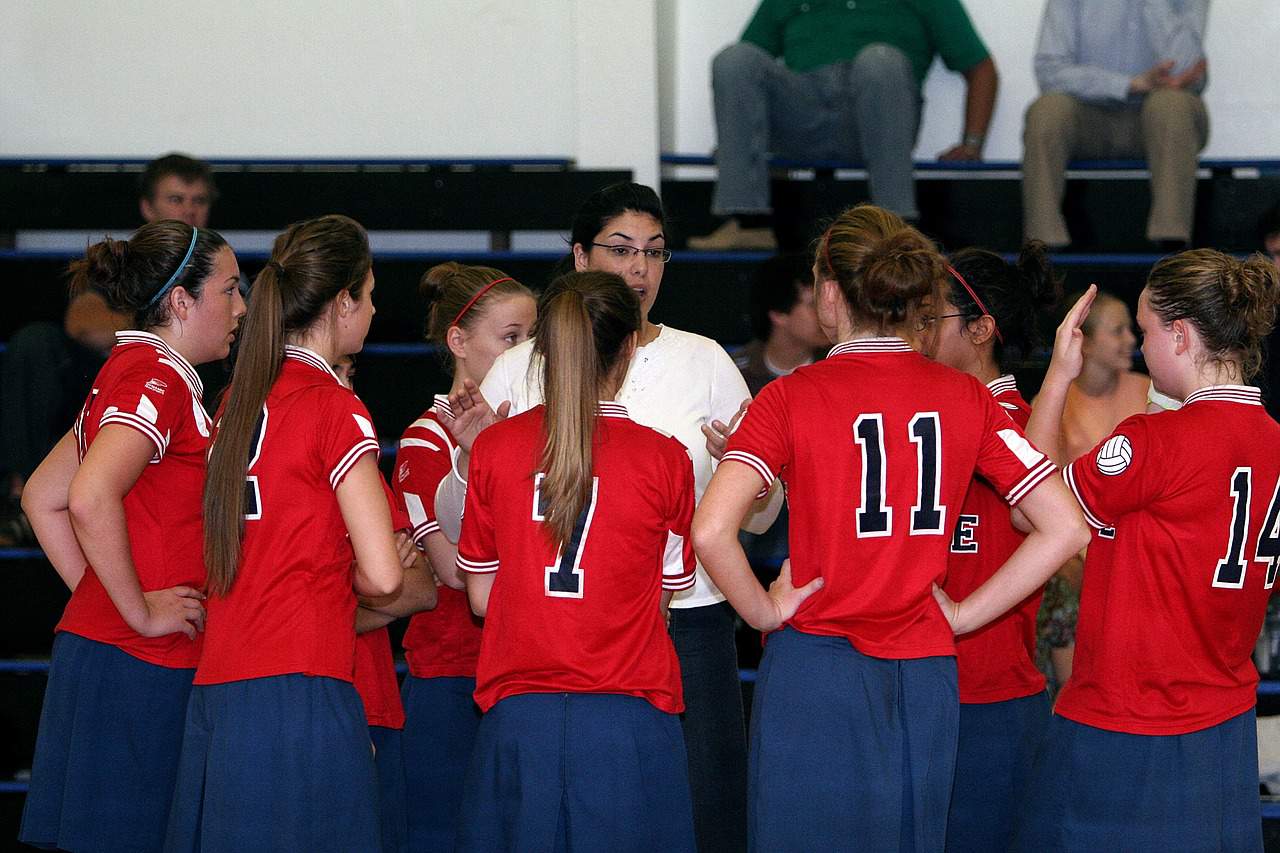 Many sports psychologists choose a career that focuses on applying knowledge and skills to enhance athletic performance. Applied sports psychology involves experts training athletes and whole teams on how to improve their motivation, to work more effectively together, to remove mental obstacles, and to identify areas for development.
Jobs in applied sports psychology are found in professional sports franchises, gyms, college or high school sports teams, sports academies, and training centers. A background in sports psychology paves the way to become an excellent coach, athletic director, performance lifestyle coordinator, exercise program coordinator, and professional sports welfare officer.
We now detail four specific jobs related to applied sports psychology.
Applied sports psychologist
Applied sports psychologists work with clients directly to cope with mental factors that affect performance in sports. These positions could be either contract work or ongoing employment with clients. Applied sports psychologists work with clients and athletes to improve performance using mental techniques such as visualization.
University team coach
University-level sports teams employ sports psychologists to work with athletes, usually as an assistant coach or head coach. A prominent role in the university team setting is improving the mental health of athletes as well as enhancing athletic performance.
Professional team coach
In addition to working with university sports teams, many sports psychologists pursue a career as coach of professional teams. The role of professional team coach involves the similar functions of managing mental health issues with athletes as well as enhancing the athletic performance of the team.
Careers in Sports Psychology Can Be Rewarding and Satisfying
A career in sports psychology can be enriching and satisfying. Sports psychology centers around helping athletes realize their full potential and improving performance. This positivity coupled with the inclusion in a high-performance team can be a reason to smile on your way to work every day. And being an integral member of a successful organization can be extremely motivating.
In addition to the mental satisfaction and stimulation, careers in sports psychology are in high demand and feature high financial compensation. There are many different career paths for you to pursue in realizing your professional dreams in sports psychology.